2 Scholarships Awarded at Youth Leaders Council Luncheon
---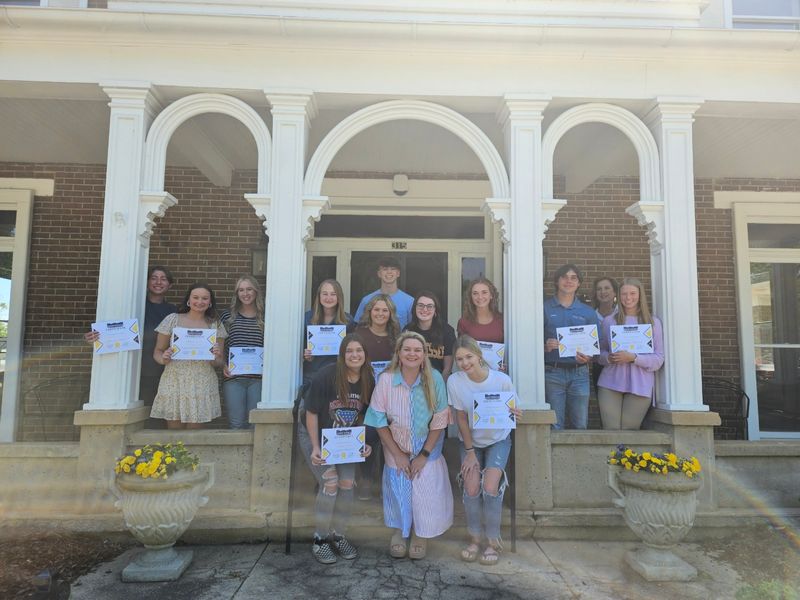 Fayetteville Main Street held an end-of-the-year luncheon at the Gleghorn Hospitality House for the parents and students who participated in the Youth Leaders Council for the 2022-2023 school year.
Thirteen students formed a part of the Council this year, and each were recognized with a certificate of completion: Abby Honey, Andrew Himmelman, Briona Hill, Charis Gilliam, Garrison Tucker, Caleb Pierce, Jessica McWhirter, Marlee Smith, McKinley Mann, Molley Frame, Myla Louden, Niki Tunstill, and Keyaira Shutt. Students entering their senior year are selected each Spring by the 3 local high schools to participate in the program. The program opens in August with a Meet & Greet for parents and students and culminates each April with a scholarship presentation.
Throughout the year, students accumulated points for meeting attendance and event participation, averaging 30 points per student. However, this year, there were 2 students who accumulated 80-90 points and became the right hands of Executive Director Aimee Byrd at several events. Scholarships were awarded to Garrison Tucker and Caleb Pierce for their dedication to Main Street and its mission over the past 8 months. Garrison will attend Rhodes College in the Fall, and Caleb has enlisted in the US Air Force.
Lunch was catered by Buckley Farm--Million Dollar Spaghetti, Fresh Sourdough Rolls, and Chocolate Chip Bundt Cake. Florals were provided by Roma's Petals.
Each local high school has begun the selection process of students for the 2023-2024 school year; however, we would like to open up the Council to any senior who will be completing a homeschool program as well. Contact us at 931-557-5150 if you know a student who may be interested.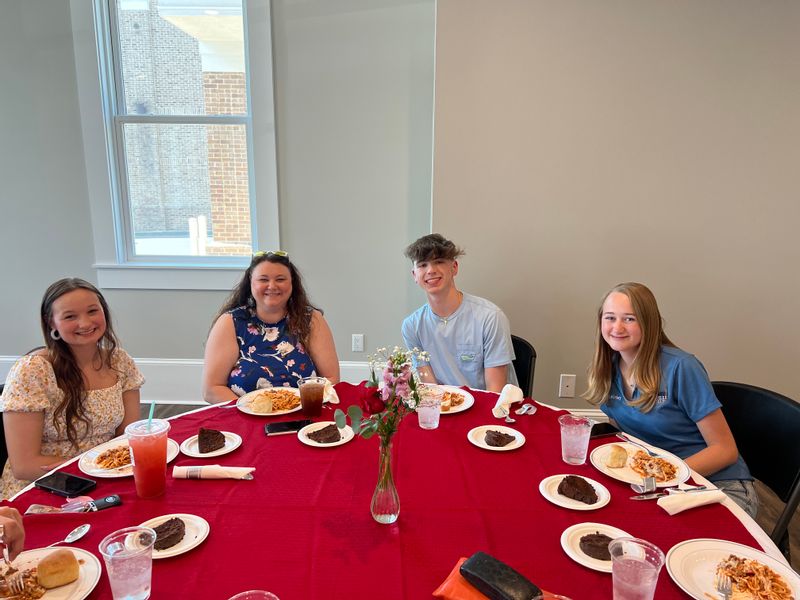 Click an image below to display the larger version.