Want to advertise on our kiosk?
---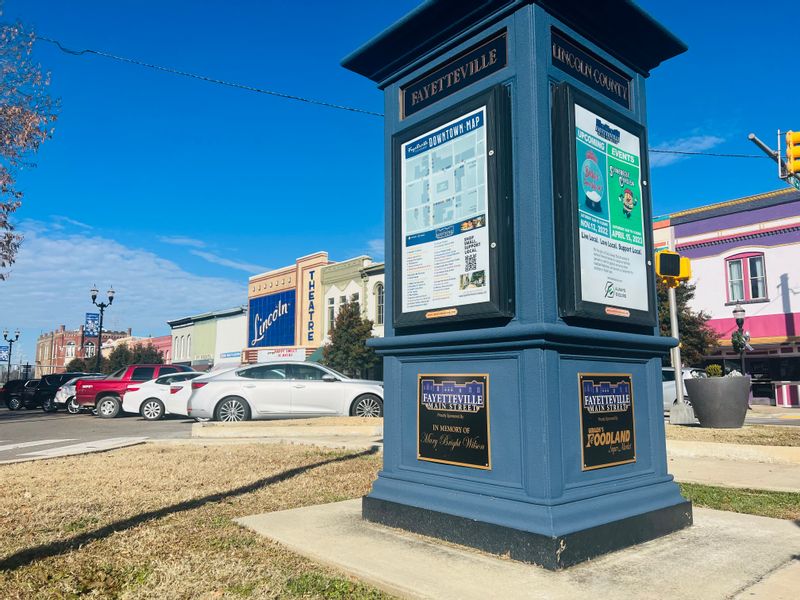 We can design a custom advertisement for you, or you can provide your own design!
Your ad will be featured on the kiosk from October-December 2023 and prominent during large downtown events including October's Fall in Love in Love with Fayetteville Festival, the Volunteer Firefighters Trunk or Treat, Spirits with the Spirits, Mingle and Jingle, Host of Christmas Past, Small Business Saturday, and the annual Christmas Parade.
Full poster $250 for businesses or $150 for non-profits
1/4 poster $75
First come, first serve! Deadline is September 15th. Contact us today to reserve your spot downtown.