Merle Norman New Owners Open House
Same location since 1964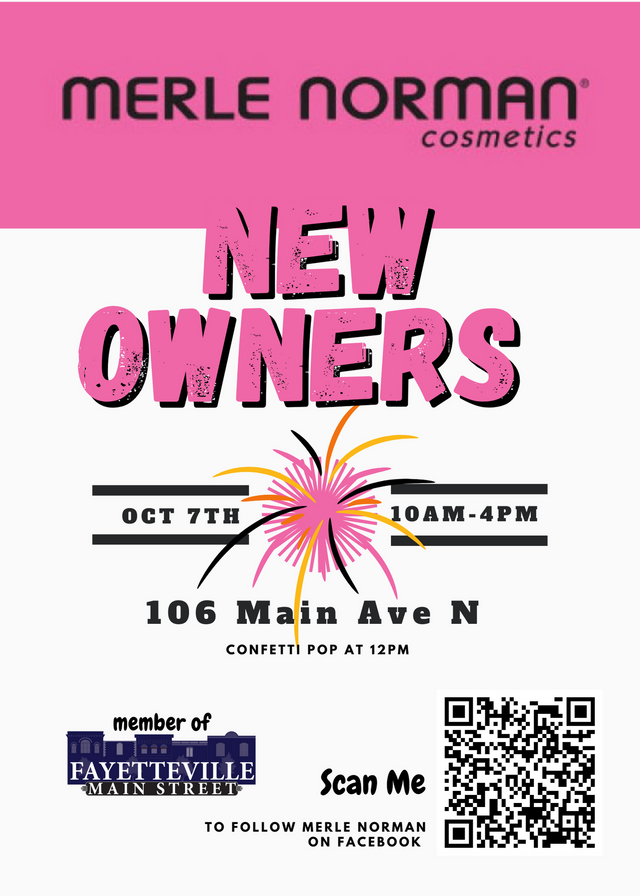 Description
Merle Norman Cosmetics Studio—a brand that exudes passion and offers an exceptional range of award-winning products that have captured the hearts of customers across generations. With a 92-year history of delivering on its promises, Merle Norman presents a straightforward business model that is easy to operate and guarantees success.

Since Merle Norman opened her first studio in 1931, countless entrepreneurs have seized the opportunity to achieve their dreams by owning and running their own studios. As a testament to its commitment to empowering individuals, Merle Norman continues to enable entrepreneurs to turn their aspirations into reality.

The Fayetteville Merle Norman Cosmetics studio has been an integral part of the local business landscape since 1964 and has operated at its original location since inception. It boasts an unparalleled record of ownership stability, with only three owners, now four, in its 59-year existence. Ms. Carolyn Banning is the new owner and joins a lineage of success and longevity.

Merle Norman Cosmetics
PO Box 353, Fayetteville, TN 37334