Java Road received a $5,000 Grant from American Express in partnership with Main Street America
---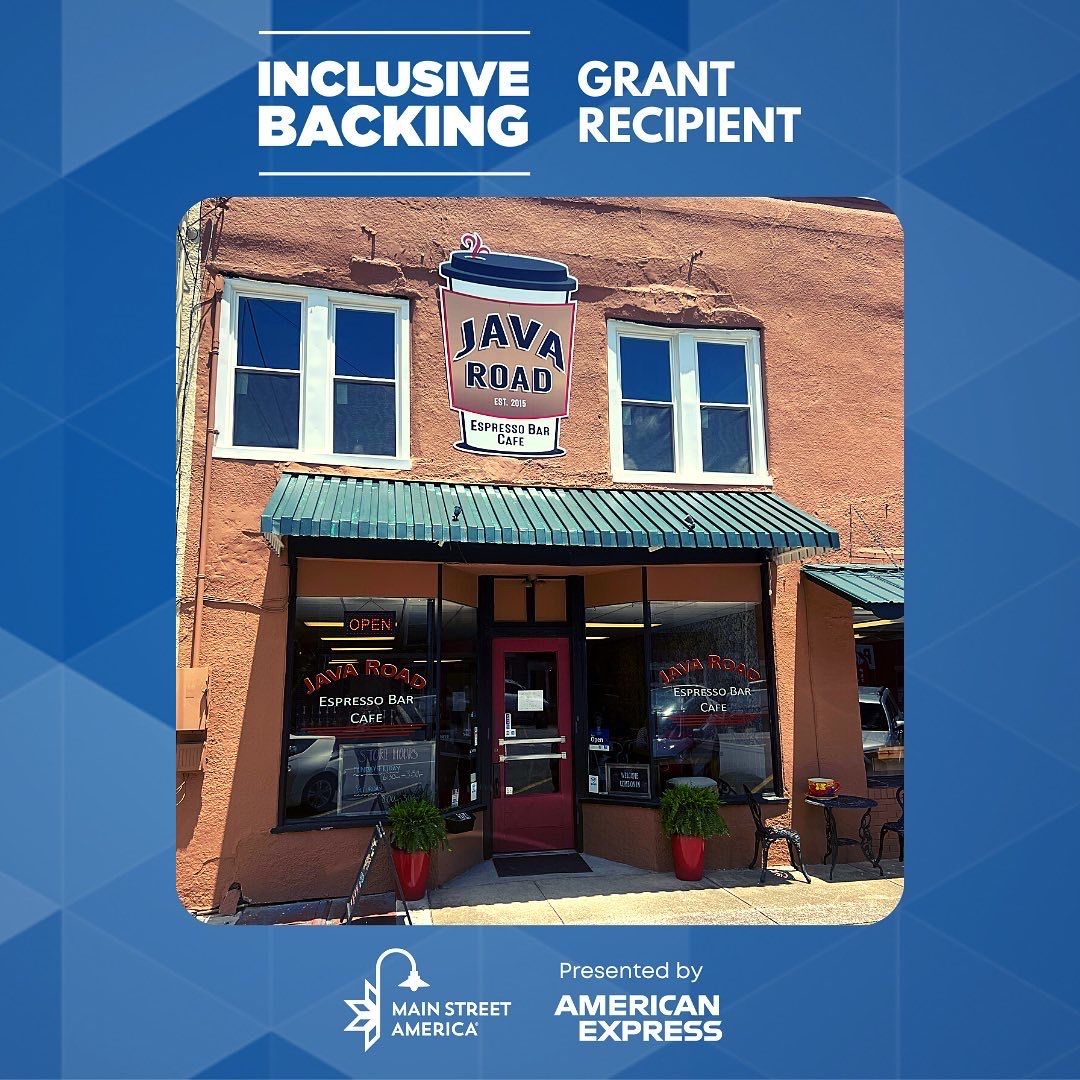 Fayetteville Main Street is proud to announce that Java Road Espresso Bar & Cafe received a small business grant from the Inclusive Backing program presented by American Express, in partnership with Main Street America. The program backs small business owners as they navigate the pandemic and plan for long-term success. Congratulations, Shelia, on this national recognition! We are so proud of what your business brings to our community and your participation as a member of Main Street! Thank you to our patron member, Ivy Wreath Florist & Gifts, for donating the balloons to celebrate Java Road! I texted Tina at 6:30 the morning of October 6th, and she had the balloons ready to pickup at 7:50 for the announcement at 8AM! We love merchants supporting other merchants! 
Check out Java Road's menu at www.javaroadcafe.com
A relaxing and inviting space.