Fayetteville Main Street Board kicks off the year with Strategic Planning Meeting with Tennessee Main Street
---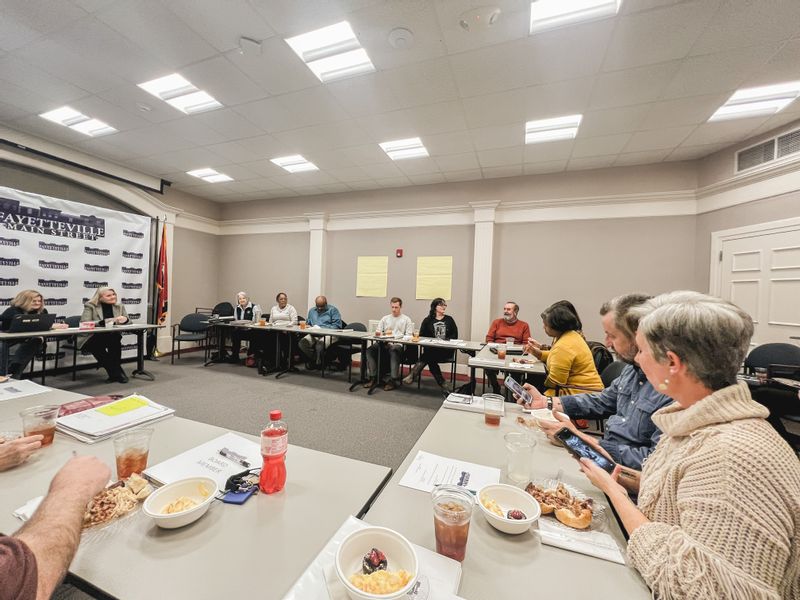 The Fayetteville Main Street Board welcomed guests from the State of Tennessee to the Municipal Building January 23rd.  Nancy Williams, Main Street State Director, and Dr. Bridget Jones, Regional Consultant, presented the 2022-2024 Strategic Plan for the Fayetteville Main Street program based on community surveys, needs specific to Fayetteville Downtown, and goals of the Board of Directors.
Based on the 4-point approach standard for Main Streets across the country, the Fayetteville Main Street will continue work towards improving facades and streetscapes, branding of the community, retaining and expanding downtown businesses, and downtown advocacy over the next 2 years. 
Executive Director Aimee Byrd says, "It is important to work towards these points, but initially it takes a lot of data collection and relationship building. We need to know what our town wants as much as what it needs. We need to build an inventory of businesses and database of property owners to facilitate communication when opportunities are presented through grants, webinars, or other learning opportunities that will help grow, maintain, or advance technology in our businesses."
Also in attendance were County Mayor Bill Newman, City Mayor Donna Hartman, City Administrator Kevin Owens, and Regional Economic Development Director John Hatfield.
Dinner was provided by Main Street Member 2 Hicks with Sticks. The smoked meatloaf stole the show followed by a close 2nd as the crowd favorite, the banana pudding. Thank you to Tracy and Teresa Simmons for taking care of our board and guests of Main Street!2023 Fayetteville Main Street Board
President Trish Bouldin
Vice President Stephanie Britt
Secretary Susan Bassham
Treasurer Debbie Sowder
County Representative Jennie Roles-Walter
City Representative Jacob Painter
Mark Bouldin
Sarah Campbell
Gay Dempsey
Joseph Faulkner
Heather McCormick
Adam Rutledge
Brenda Smith
Shinar Hurd-Smith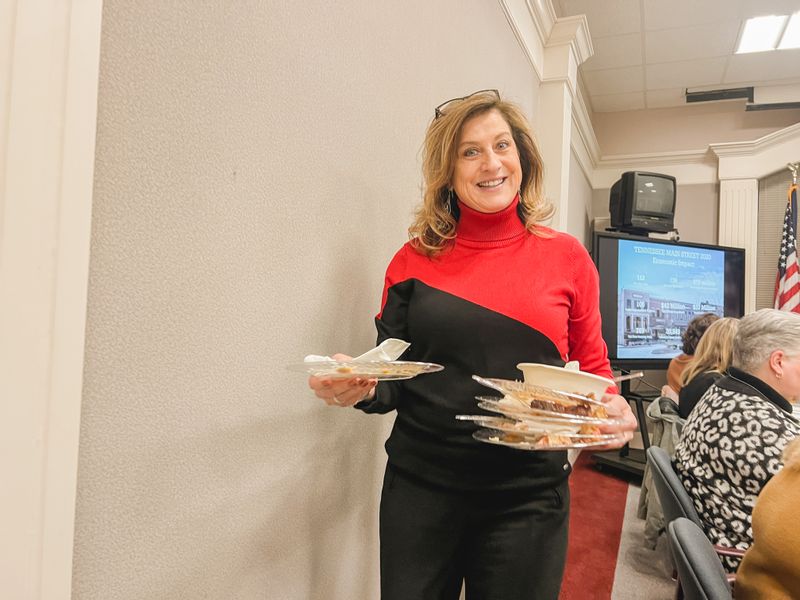 Click an image below to display the larger version.