First Fridays to become First Saturdays in 2023
---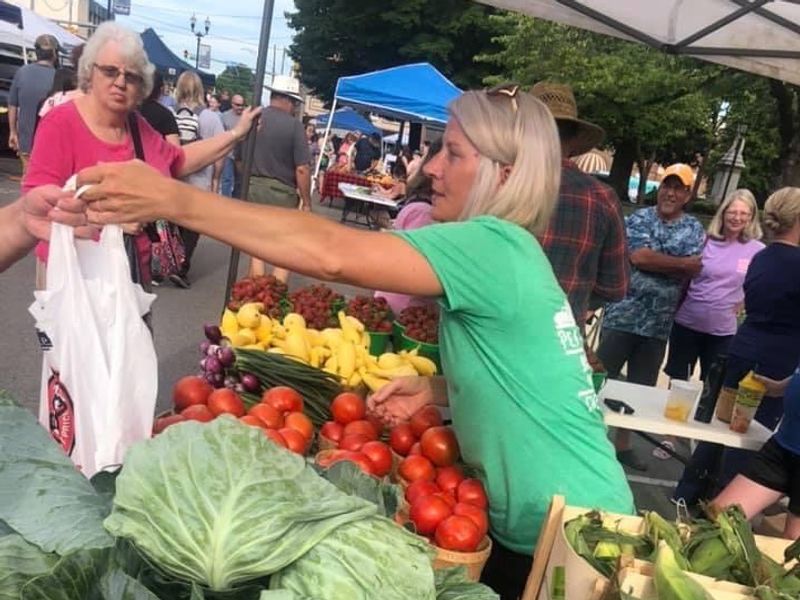 First Fridays grew by 67% in 2022, hosting as many as 93 vendors around the square. We surveyed the community, and with over 350 responses, the majority was overwhelmingly in favor of moving First Fridays to First Saturdays from 10AM-4PM.
The Board is in the process of updating guidelines for registration and participation. There will be a $20 vendor fee to register for each event this year. Only businesses with physical products will be accepted. Products will be juried by the Main Street Board. Guidelines will be finalized prior to registration which opens March 15th. Registration for each month will open on the 15th of every month prior to the event.
With an influx of shoppers and life to the downtown square, the main goal of First Saturdays is to boost the exposure to our downtown businesses, not just on Saturdays, but with the hope that the visitors and locals see something they like and come back.
From fresh produce to handmade jewelry, custom woodworks to food trucks, there will be something for everyone, across all demographics, this year, and we are very proud that this event has become such an inclusive venue for everyone and anyone in our community.
One visitor to First Fridays said, "I looked around tonight and did not see one person with a phone. I saw smiles, hugs, laughter, and communication. Tonight I saw friends, family, neighbors, and a community come together sharing joy, hope, healing, and love."
We can't wait to see how much this event grows again this year.
2023 Dates:
April 1st
May 6th
June 3rd
July 1st
August 5th
September 2nd
October 7th