Fayetteville Stakeholders Meeting
A Luncheon for Community Leaders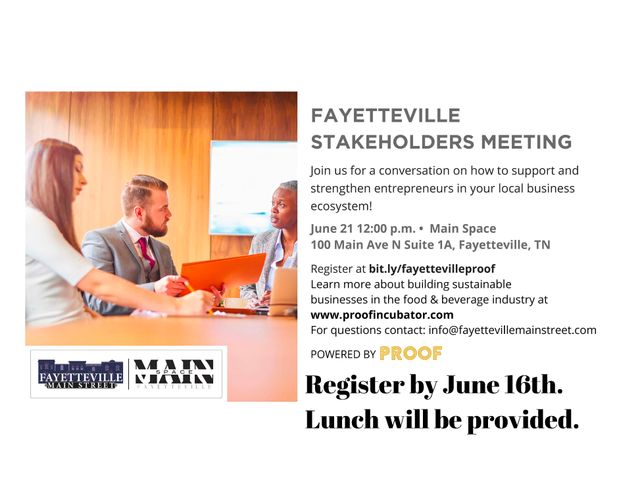 Description
Community Leaders are invited to join us as we kickoff our participation in the PROOF program to support our local food & beverage industry. Join us for a conversation on how to support and strengthen entrepreneurs in our local business ecosystem.
Register by June 16th at bit.ly/fayettevilleproof
Lunch will be provided.
Fayetteville Main Street
100 Main Avenue N, Suite 1A, PO Box 162, Fayetteville, TN 37334
12:00 PM CDT
to 1:00 PM CDT
Private:No
RSVP Required:Yes
Accept Registration Online:No