Business Card & Rack Card Display
---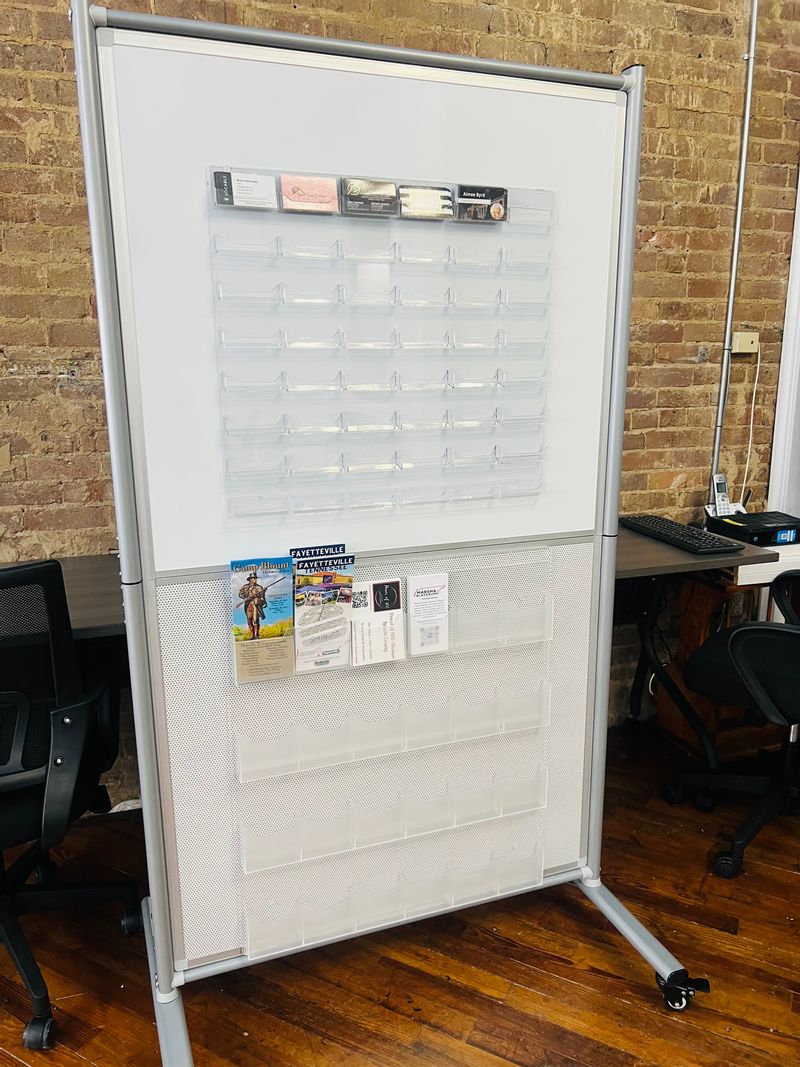 Attention Main Street Members!

We invite you to share your business cards or rack cards (up to 4"x9") with us. We're excited to announce our new acrylic display in our office, dedicated to showcasing the incredible businesses that Fayetteville and Lincoln County have to offer!
Don't have a business or rack card yet? No worries! We can collaborate with you on a custom design to be printed at your convenience through Horton's Printing. Tammy, with her exceptional service and competitive pricing, will ensure your materials are top-notch.
Let's make our Main Street community shine together!