GRAND OPENING for Main Space
A Coworking Collaborative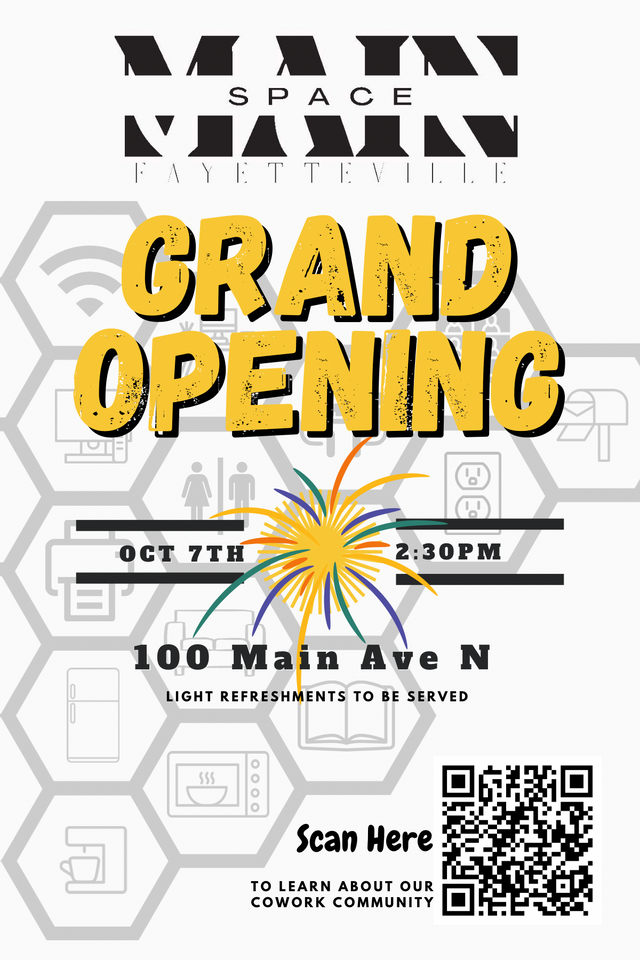 Description
Come celebrate the Grand Opening for our new cowork space which we know will become an economic powerhouse downtown!
A coworking space is a shared workspace that provides individuals, freelancers, remote workers, entrepreneurs, and small teams with a flexible and collaborative environment to work together.
Our Main Space collaborative work space was designed to foster creativity, productivity, and community engagement. Main Space provides a dynamic and collaborative environment for professionals to work independently while enjoying the benefits of several amenities, shared resources, networking opportunities, and a vibrant community.

The space is also available to reserve for small events, conferences, workshops, or training sessions.

Reserve a micro-office or join at one of our membership tiers for different levels of access!

Fayetteville Main Street
100 Main Avenue N, Suite 1A, PO Box 162, Fayetteville, TN 37334
2:30 PM CDT
to 3:30 PM CDT