Fayetteville Main Street's Youth Leaders Council November Happenings
---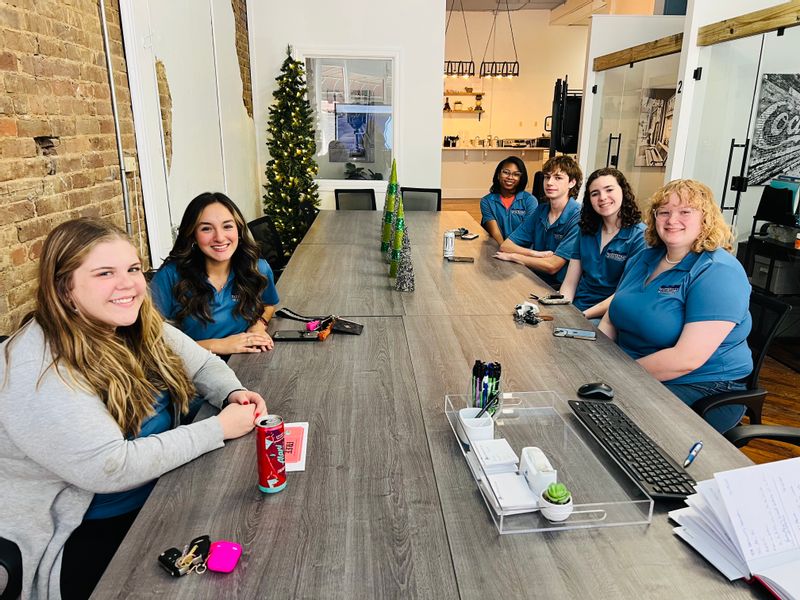 Our Youth Leaders Council had an incredibly productive day yesterday, filled with enlightening moments and joyful gatherings!
Sarah Elizabeth McLeod, representing the South Central Development District, delivered an engaging presentation via Zoom on the rich history of Historic Preservation in the United States. She skillfully illustrated why it plays a crucial role in advancing the Main Street mission.
The day also marked the debut of our first High School Happy Hour at Java Road Cafe, and it was a delightful success! Laughter and smiles filled the air, creating a vibrant atmosphere on both sides of the event.
Hannah Cannon reached out afterward, expressing her enthusiasm: "We had the ABSOLUTE BEST TIME. It was probably the most fun I've had in a long time!" Shelia, the owner of Java Road, echoed similar sentiments, leaving us eagerly anticipating the planning of another happy hour next semester 🥰. A heartfelt thank you to Java Road for graciously staying open late and hosting such an enjoyable gathering!
Special thanks to Young Vintage for generously providing 10 free incense stick coupons for the students. We are confident they'll thoroughly enjoy visiting your shop!
As we continue to keep our youth actively engaged in and connected to our downtown culture, we are laying the foundation for the future of Fayetteville. The positive feedback reaffirms that they're not just involved – they're loving every moment of it.
For more updates, visit 🌎www.fayettevillemainstreet.com.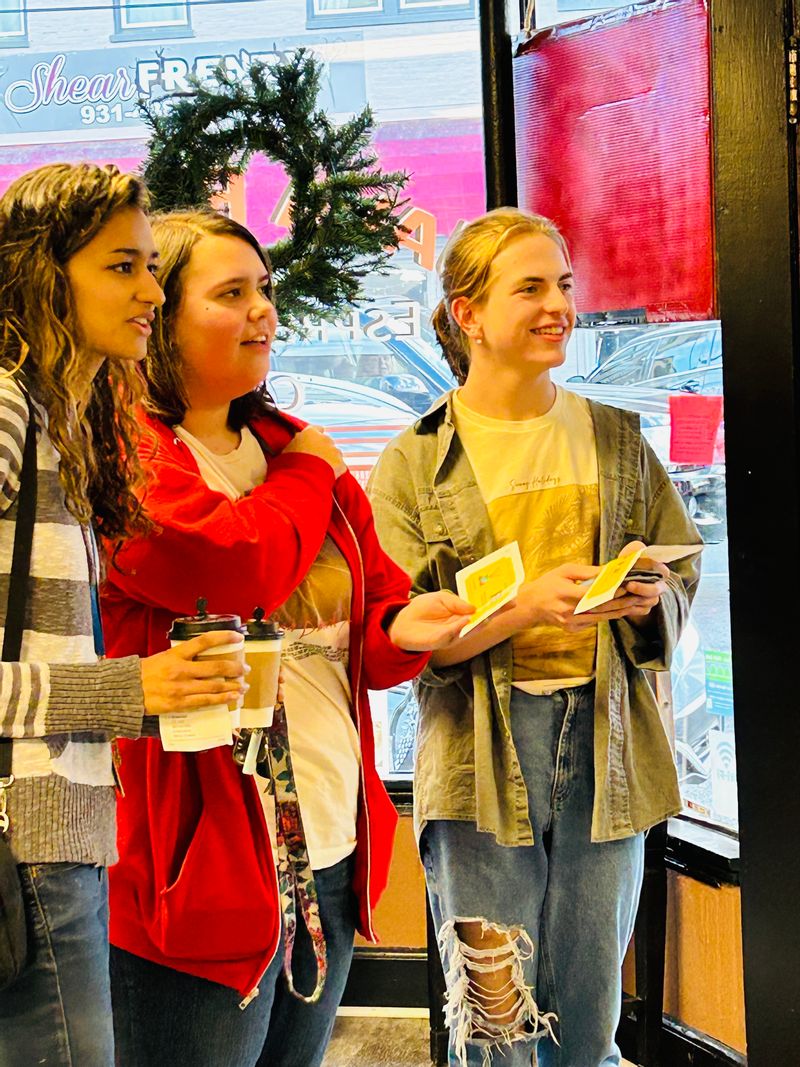 Click an image below to display the larger version.