Marketing Bootcamp for Fayetteville Main Street Members
---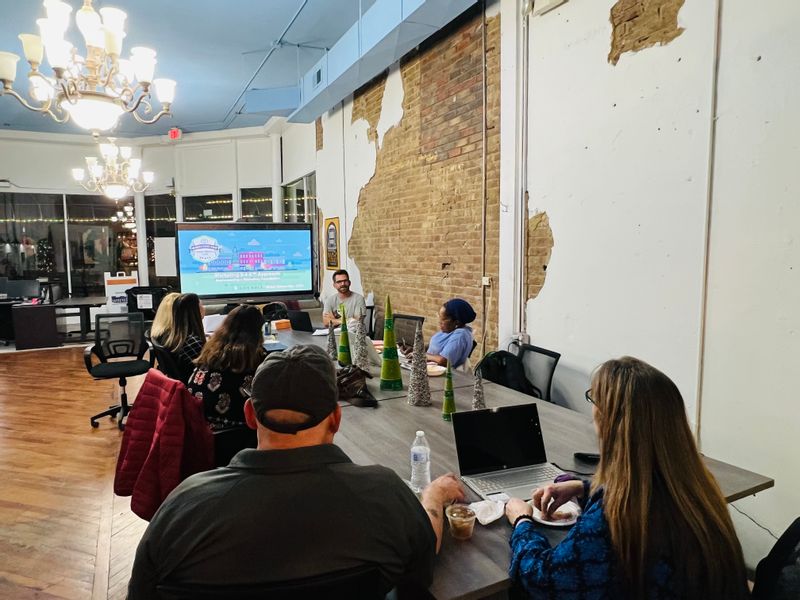 Last night marked an exciting educational opportunity as we proudly hosted a dynamic Marketing Bootcamp featuring Locable Founder & CEO for our members! We feel incredibly fortunate to have Brian right here in Lincoln County, and the enthusiasm in the room was palpable. As we continue to forge a robust network of small businesses on our platform and website, we're poised to deliver substantial benefits to all who come aboard.
Our collaborative efforts extend beyond the county lines, with over 120 Main Street programs integrated into the Locable platform. This not only allows us to glean insights from various regions but also positions us as contributors to the thriving small business communities nationwide, transcending state boundaries.
Reflecting on the event, one of our members shared, "The meeting was great last night. I have over two pages of action items and each will take less than 5 minutes to complete. Thank you for all that you do to help make our dreams come true."
Anticipate another valuable session at our upcoming Educational Mixer focusing on Social Media, featuring The Ville Social Studio with Macey Corder on January 18th! Save the date and join us in shaping the future of Main Street!
Embrace the Main Street journey with us: 🌎 www.fayettevillemainstreet.com/membership